DON'T FALL INTO THE RETAIL TRAP WITH THE
CORRECTIVE STRATEGY.
Learn a simple but effective mechanical rule-based trading strategy that helps you to avoid losing money in forex with its highly accurate entries.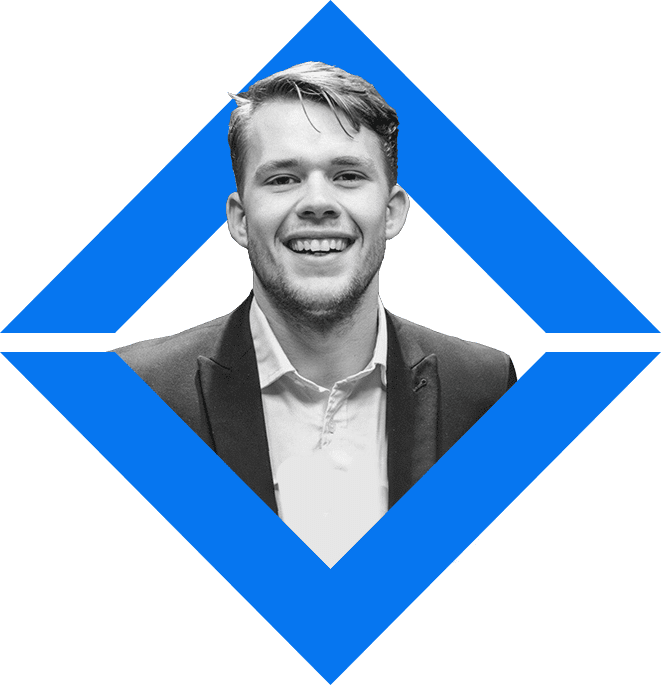 DAY TRADING STRATEGY IS FOR BEGINNERS AND ADVANCED TRADERS ALIKE.
It allows you to see through market moves and capitalize on retail traders' stops whilst taking advantage of liquidity pools.
Most forex traders fail because they lack a clear rules-based process that they can consistently implement into their trading. As a result, many fall into the trap of discretionary trading, which proves very difficult for traders with less than 5 years of experience to attain consistent profitability.
The Corrective Strategy solves this for you and enables you to get one step ahead.
SIMPLE YET EFFECTIVE DAY TRADING STRATEGY
You will not find this day trading strategy anywhere else. This is the product of years of research, trials and tribulations on some of the biggest trading floors in Europe.
After countless hours at the charts, Jamie Morris discovered the Corrective Strategy whilst trading for institutions and proprietary trading desks in the UK. He combined concepts taught by multiple 7 & 8 figure traders with his knowledge.
By merging the principles of how the markets look for liquidity pools with straightforward mechanical processes, you can develop the trading edge needed into becoming part of the top traders.
The Corrective Strategy makes day trading simple and effective by taking the discretionary part out of trading by using a mechanical day trading strategy to remove trader's "mistakes" and implement institutional trading concepts which work.
IN THIS DAY TRADING STRATEGY YOU GET

PLENTY OF SUPPORT.
Not only do you get an exclusive and highly profitable day trading strategy.
You also get lifetime support and a private community of like-minded traders.
You also get access to:
DON'T MISS OUT ON YOUR CHANCE TO HAVE AN EDGE..!
The corrective strategy is a day trading strategy suitable for all traders of all levels, from beginner to expert.
ALL TRADING LEVELS
HIGHLY PROFITABLE
TARGETED FOCUSED
BOOK A 30-MINUTE DISCOVERY CALL TO SEE IF WE ARE THE RIGHT FIT FOR EACH OTHER.
THE CORRECTIVE STRATEGY FAQS
IF YOU DON'T FIND THE ANSWER, FEEL FREE TO ASK US A QUESTION VIA THE LIVE CHAT.
What is the success rate of the members?
What is different about Corrective Strategy compared to others?
How long will it take to see results?
Can I use the Corrective Strategy for the CTI funding challenges?
Absolutely! Our main mission is to equip traders with the skills and knowledge to trade successfully and professionally. Once that's done, getting funded is the easy part.